About The Plantagenet King
Signed and First Edition Books. Opening at 13 Burgate, Canterbury in September 2021.

Terms of Sale for The Plantagenet King
All items are thoroughly described but if your book doesn't meet your approval and you are unhappy with your purchase you can return it within 14 days and a full refund including payment for return to us will be made.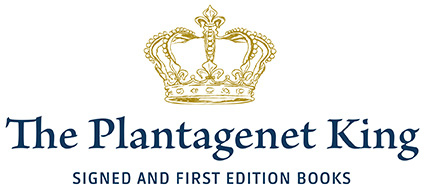 Search The Plantagenet King's Inventory
The Plantagenet King
Mark Richardson
13 Burgate
CT1 2HG
United Kingdom
Featured books from The Plantagenet King
Catalogues from The Plantagenet King