About AntikBar
• AntikBar is the London gallery specialising in original vintage posters covering a wide variety of subjects - travel, advertising, sport, cinema, war, propaganda - from around the world. Our extensive collection is available to view at our gallery and online (with worldwide delivery) at www.AntikBar.co.uk
• Antikbar Books: Our collection of antique and vintage book design and related ephemera covering the major art movements primarily from the 1920s-1930s, including Constructivism, Art Deco and Modernism, is available on our books website at www.AntikbarBooks.co.uk
• Services: We offer collection advice and consultancy services and can source posters for collectors, individual clients, interior designers, museums and other institutions. We also offer professional linen backing and poster restoration services with our partners in California.
• Events: We host exhibitions and talks at our gallery and participate in other events during the year. We are also available to give educational art history talks and organise special exhibitions.
• Social Media: Keep in touch! Follow us @AntikBar on Twitter and Pinterest, and @AntikBar.co.uk on Facebook and Instagram for our updates, news and features.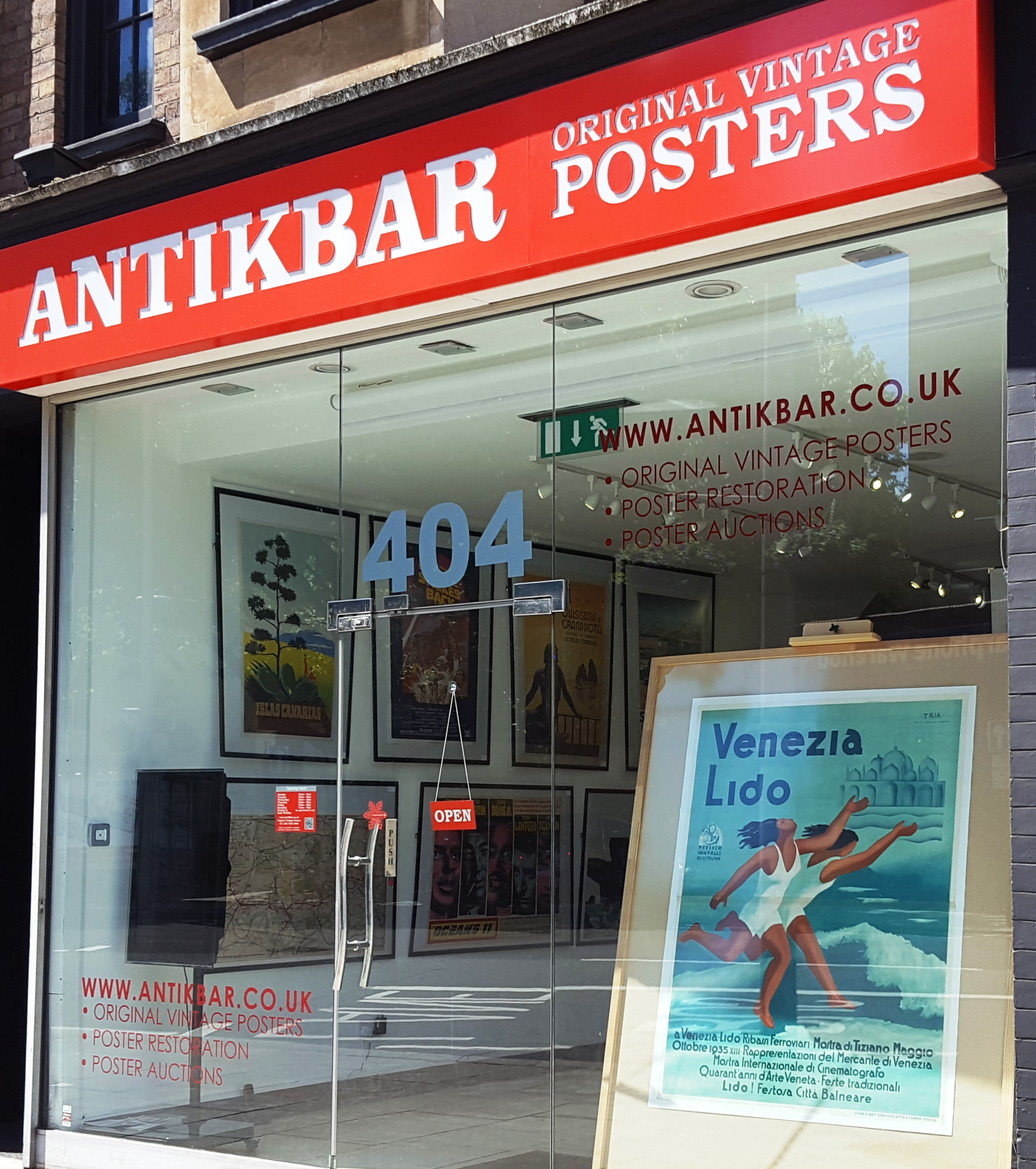 AntikBar
Kirill Kalinin
404 King's Road
London SW10 0LJ
United Kingdom
Hours of Operation
Monday-Friday 10am-6pm; Saturday 11am-5pm. Open online 24/7 with worldwide delivery.