ABA News
The Holy Grail of Financial Reporting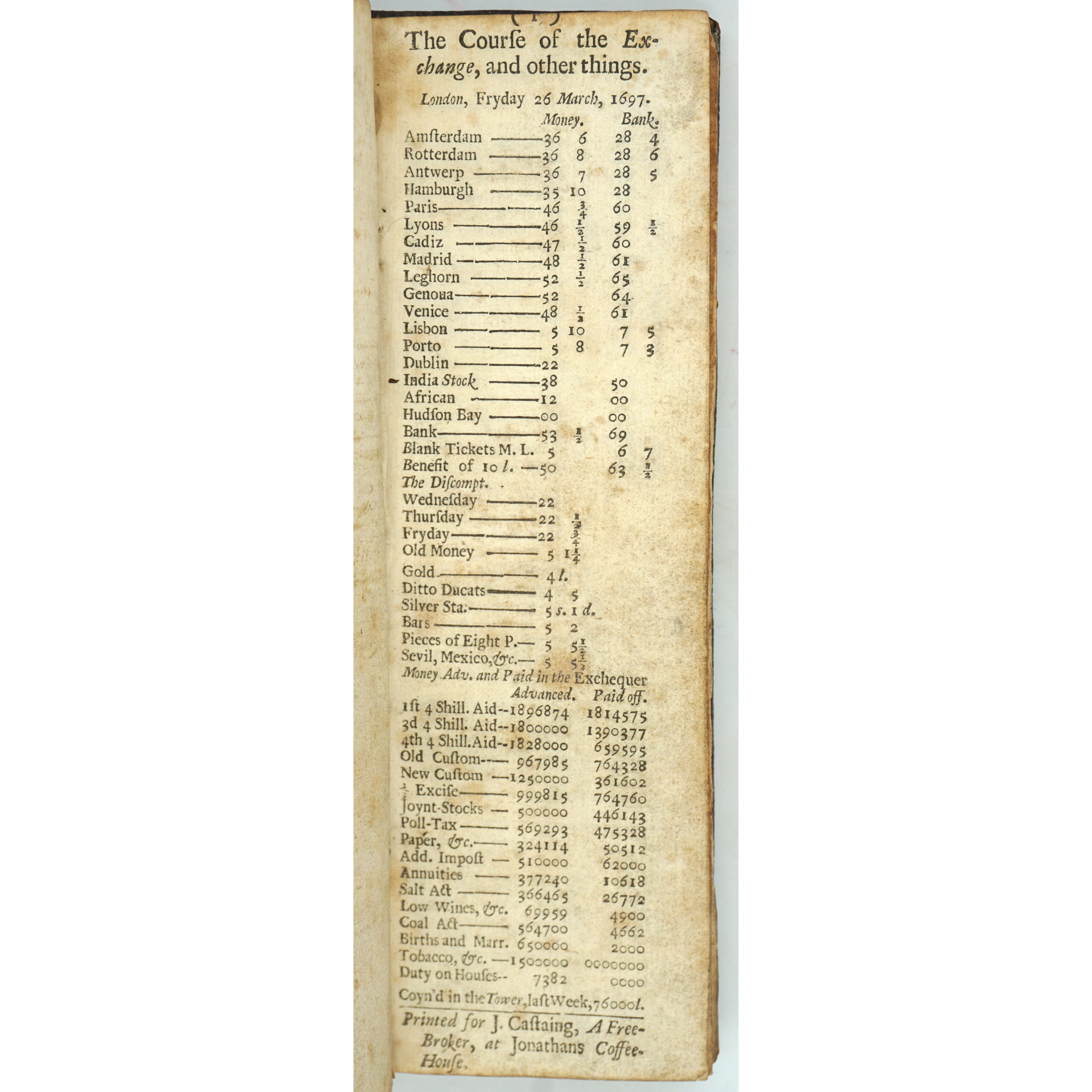 A key copy of a financial periodical, thought lost for hundreds of years, has been located.
Recently offered for sale by Clive A. Burden LTD., the item is the 1697 'The Course of the Exchange', the genesis of 'The Stock Exchange Daily Official List' (SEDOL), still published in London today over 320 years later. It is the longest running financial periodical continuously printed in the world. It was issued twice a week by the Huguenot John Castaing, from the first on 26 March 1697 and available at Jonathan's Coffee House in Exchange Alley just behind the Royal Exchange. It offered official commodity prices, exchange rates, and money rates. In the early nineteenth century, researchers from the Royal Mint and the Bank of England could only find copies of Castaing for 1718 through 1736. With the utmost attention and effort, McCusker & Gravesteijn in their 1991 book searched for this and other gaps in the economic historical record, "We are still looking for issues from the year 1697". It has now been found. It was discovered in Australia and bears the ownership signature 'James Wetenhall', a publisher of the work between at least 1822 and 1839.
John Castaing's 'The Course of the Exchange, and other things' was first published 26 March 1697 and continues today as the record of the London Stock Exchange. It was at the time considered the most accurate and consistent publication, publishing on Tuesday and Friday, often referenced in lawsuits and called 'official'. No examples from the first year 1697 have ever been located.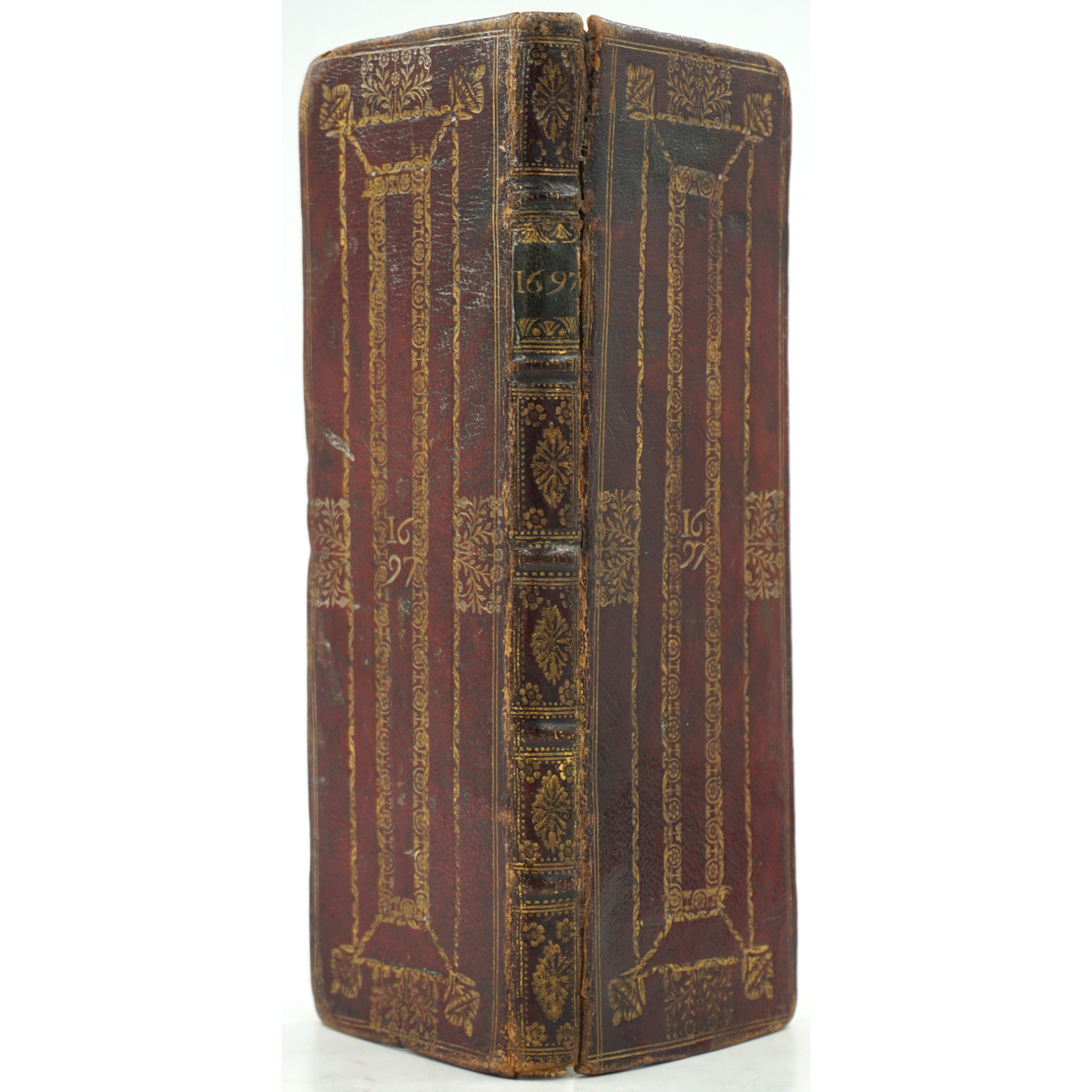 This copy is bound in period seventeenth century binding identical to those found in the British Library and Guildhall Library – full maroon leather with gold tooling on the covers and the spine and gilt-edged pages. It is sized to fit in a broker's pocket.