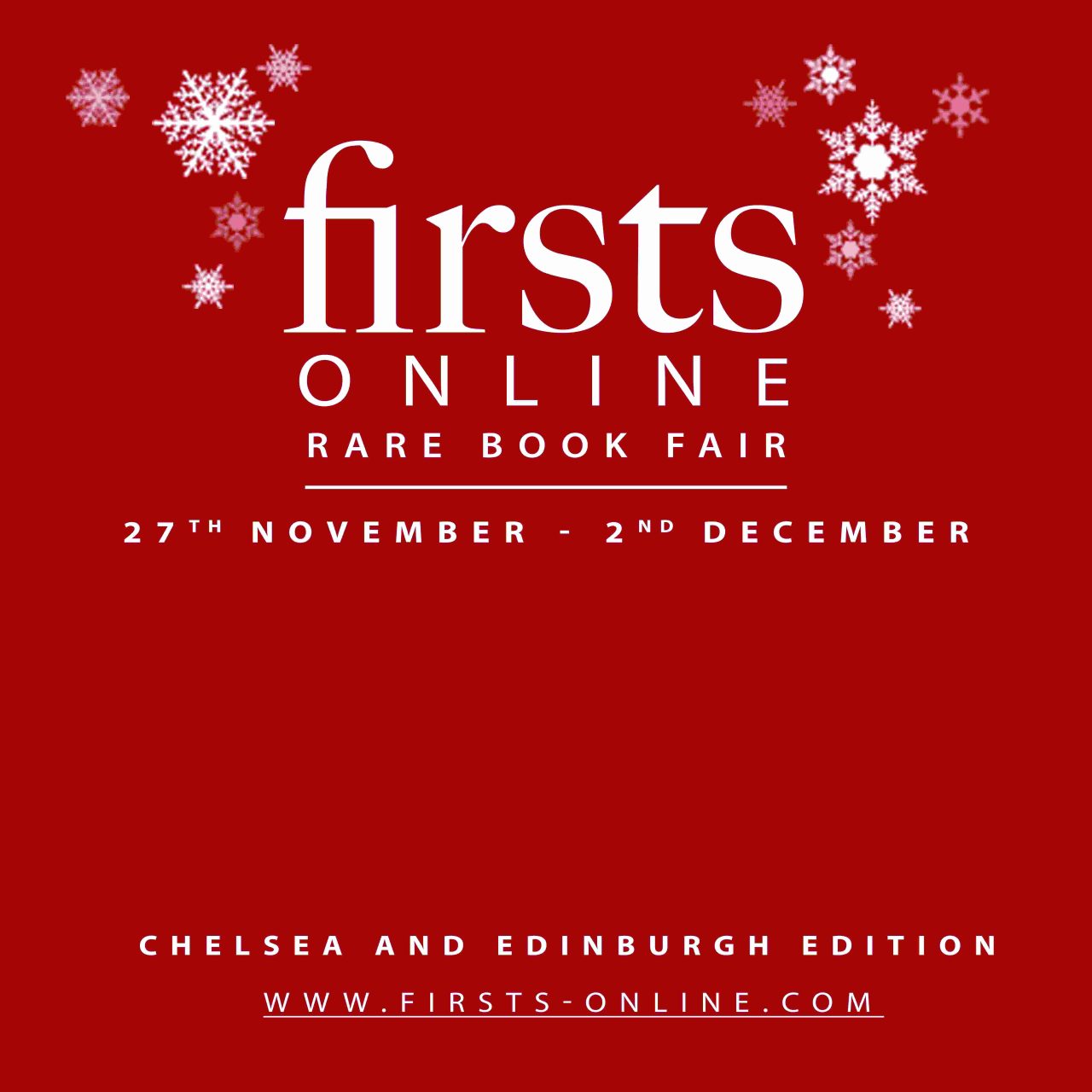 Following the success of the June and September editions of Firsts Online, the Antiquarian Booksellers' Association (ABA) has announced the third staging of its online fair series, scheduled to run Friday 27th November to Wednesday 2nd December on a new dedicated website www.firsts-online.com.
Due to the cancellation of the Chelsea and Edinburgh Rare Book Fairs due to take place this autumn, the winter-staging of Firsts Online will provide an opportunity to highlight ABA booksellers who would historically exhibit at these events. The November edition of Firsts Online will welcome booksellers from the ABA and the International League of Booksellers (ILAB), with each exhibitor showcasing up to 20 rare books respectively. Visitors to the online fair will be able to search books by title, author, keywords or categories and equally visit each bookseller's virtual booth to view their highlights. Visitors can expect to see a variety of items including rare manuscripts, prints and illustrations, modern literature, and first or early editions.
The fair will launch at 2PM GMT on Friday 27 November and run until midnight on Wednesday 2 December. Visit the new website at www.firsts-online.com to find out more.