ABA News
What to expect from Chelsea Rare Book Fair 2023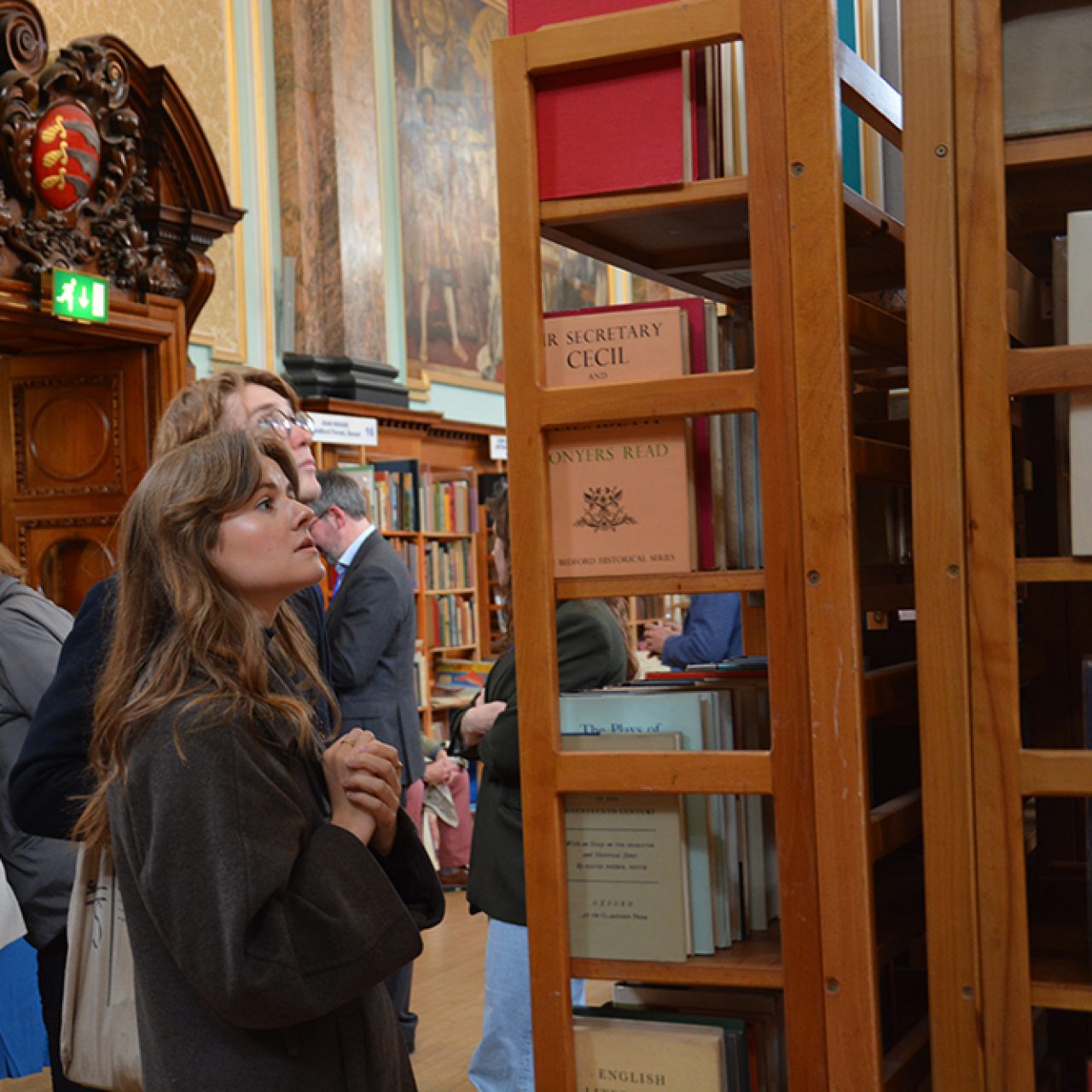 The ABA Chelsea Rare Book Fair is one of the most popular and longest running events in the rare book calendar. Ahead of this year's edition in November, we spoke to the organisers about what dealers and collectors can look forward to.
What's your favourite thing about the Chelsea Rare Book Fair and why do you think dealers should exhibit there?

Deb Clark (Francis Edwards Antiquarian Books): Chelsea is a super friendly bookfair in a beautiful building in a fabulous location, what's not to like
Deborah Coltham (Deborah Coltham Rare Books & ABA President): Chelsea is such a unique and sociable fair. Usually coinciding with bonfire night and the excitement that that weekend generates, and with the count-down to Christmas beginning, there is kind of 'end of term' buzz about the fair which is very special. Attracting real book enthusiasts, there really is something for everyone, whether adding to personal collections, looking for a gift for a loved one, or buying for stock for the year ahead. I've always bought well, and had some great and memorable conversations. The Saturday night parties are legendary of course - a real end of year coming together of the trade. What's not to love!
Graham York (Graham York Rare Books): The Chelsea Book Fair takes place in a beautiful building in a beautiful part of town. It is an extremely useful way of meeting colleagues, librarians and collectors in London at a reasonable expense, particularly for small country booksellers like me, and indeed Chelsea was my first ABA book fair and has been one of my best on several occasions.
Charlie Unsworth: For newer exhibitors I consider Chelsea a most encouraging, and still relatively inexpensive, way in to exhibiting at ABA book fairs, and for everyone it is remarkably friendly and comfortable.
Why do you think fairs like Chelsea are so important for the rare book trade?
DC: Accessible bookfairs in London are vital for provincial booksellers to enable them to connect with their customers and fellow dealers.
DCo: Whilst Firsts London is of course the flagship fair, it is vital that we retain and support fairs such as Chelsea, Edinburgh, and the forthcoming Bath fair next year. More affordable and accessible, they provide an 'entry level' option for those starting out: a place to network and meet other dealers, and more importantly, hopefully new customers! Chelsea was my very first fair as an ABA member. It takes a while to build up enough stock to feel ready to exhibit, and it was a less intimidating space to set out my stall for the first time, at a level that I felt comfortable with.
GY: Any first-time exhibitor will be surprised by the friendly nature of the fair, and by how much business it is possible to achieve, and visitors to the fair always welcome the relaxed atmosphere, and the possibility of handling rare and valuable items and learning about them (and buying them!).
What would be your advice to new dealers exhibiting at a book fair for the first time?
DCo: Quality over quantity (though not something I always abide by!) Try to make your stand look as appealing as possible. I know several dealers who actually plan out their layout before they head to the fair. Also make the most of the chance to look at as many books as you can, and talk to as many people as possible.
How did you find your way into rare books?
DC: Via the Welsh mountains!
DCo: A bit of a eureka moment really. Having decided that I had no patience to teach English or history, nor the inclination to take up any more time studying for a law conversion degree, it suddenly occurred to me that 'old books' might be interesting. A search through yellow pages (yes I am that old) led to me writing to a number of London dealers. Jarndyce kindly suggested that I contact Pickering and Chatto, who were looking for an apprentice. The English Lit position had been filled but I got the Medicine and Science apprenticeship, so sealing my fate…
What can visitors expect from the Chelsea fair this year?
DC: Books, Books, Books!
DCo: I think it is going to be very special to be back in our traditional November slot, after something of a hiatus. I can already hear the buzz of intense haggling, the sounds of convivial banter, and I am sure a lengthy opening day queue of eager, expectant and enthusiastic buyers clamouring to come in!
---
The ABA Chelsea Rare Book Fair
3 - 4 November 2023
Chelsea Old Town Hall is on the King's Road, London SW3 5EE
Tickets required (£10 at the door) Friday 3 November: 14:00-19:00
Free entry Saturday 4 November: 11:00-17:00