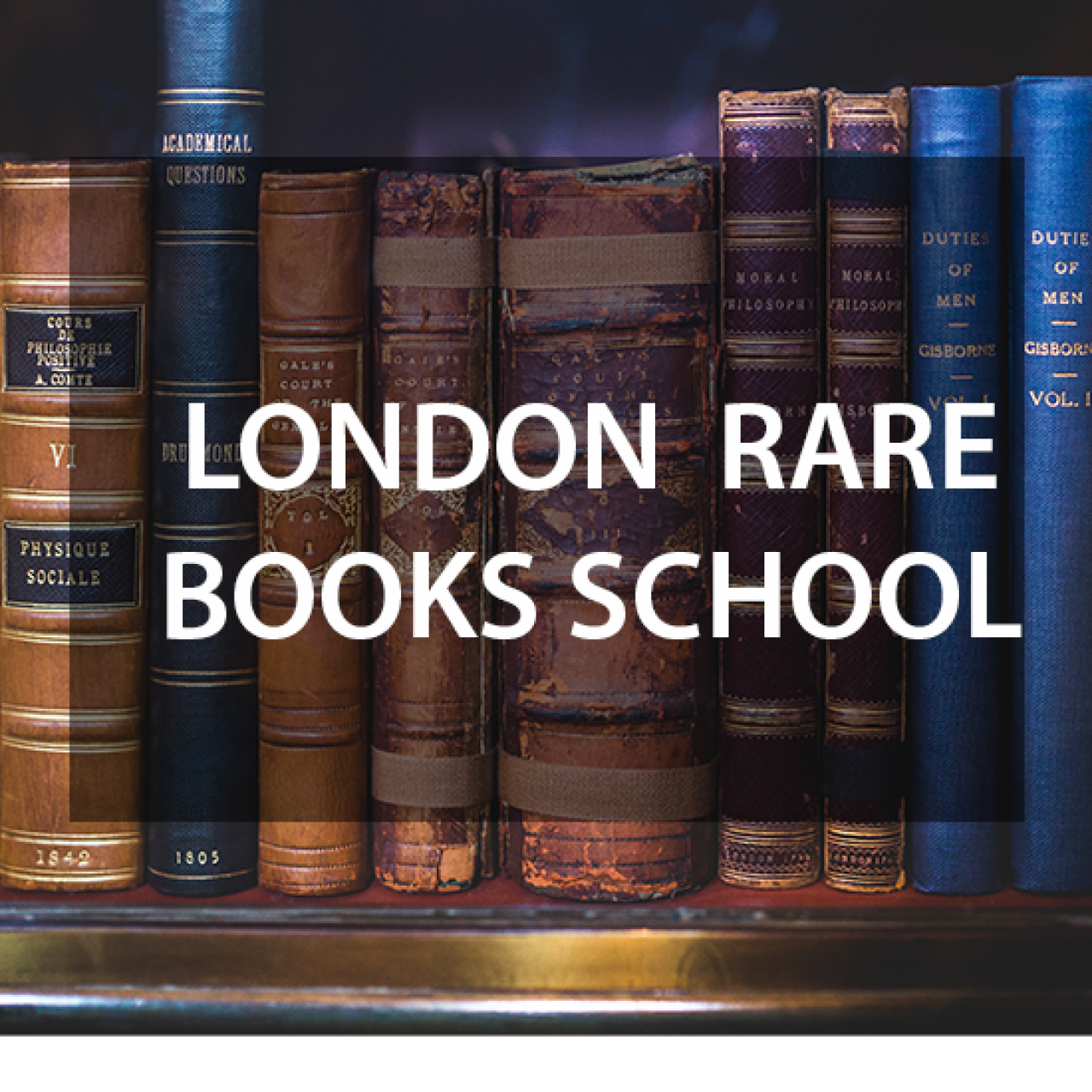 LRBS is a series of intensive online courses on a variety of book-related subjects created by the Institute of English Language Studies and supported by the Antiquarian Booksellers' Association.
The London Rare Books School 2021 will take place from 21-25 June (week one), 28 June - 2 July (week two), and 5-9 July (week three). Applications are accepted on a rolling basis until a course is full. The courses will consist of live lectures and interactive discussion, as well as pre-recorded sessions. The courses will be delivered via Zoom or Teams, so we recommend that participants join via laptop or desktop.

Find out more about the individual courses here.
LRBS Week One: 21-25 June 2021
The Medieval Book (Michelle Brown)
The Book in the Renaissance (Paolo Sachet)
A History of Book Collecting and Book Culture (Cynthia Johnson)
LRBS Week Two: 28 June – 2 July 2021
Provenance in Books (David Pearson)
The Book Historian's Digital Tool-Kit (Christopher Ohge)
Introduction to Incunabula: European Printed Books of the Fifteenth Century (Laura Nuvoloni and Elizabeth Savage)
Modernism and the Book (Lise Jaillant)
A History of Maps and Mapping (Katherine Parker)
LBRS Week Three: 5-9 July 2021
The Book in the Ancient World (Marigold Norbye)
The Queer Book (Brooke Palmieri)
Gutenberg's Bible: Back to the Evidence (Elizabeth Savage and Eric White)
A History of Chapbooks in Britain c.1650-1900 (Giles Bergel)
Special Events
As part of LRBS 2021, we are running a few online special events, from ink workshops to an evening with ABA member Maggs Bros. Registration is open now. Find out more and book here.