First Printed Account of Battle of Trafalgar and News of Nelson's Death; Invitation to Funeral Procession
Publisher: Various
Published: 1805 , London
Condition: fine
FIRST PRINTED ACCOUNT OF BATTLE OF TRAFALGAR AND NEWS OF NELSON'S DEATH – TWO WEEKS BEFORE THE NEWS REACHES LONDON 2 Broad Sides, manuscript letter from Federico Carlos Gravina y Nápoli and Engraved printed Invitation to the Funeral Procession of Nelson. All housed in a custom ½ blue morocco clamshell box lined with white moiré silk and pieces loosely framed in an archival matting for presentation and protection. GIBRALTAR CHRONICLE EXTRAORDINARY. THURSDAY, OCTOBER 24, 1805. Broadside, 30.5 x 21cm, printed in two columns, English and French. Prints Vice-Admiral Cuthbert Collingwood's letter to Henry Fox, acting Governor of Gibraltar,headed Euryalus, at Sea, October 22, 1805, beginning, Sir, Yesterday a Battle was fought by His Majesty's Fleet, with the Combined Fleets of Spain and France, and a Victory gained.Collingwood concludes the letter with, Our loss has been great in Men; but, what is irreparable, and the cause of Universal Lamentation, is the Death of the NOBLE COMMANDER IN CHIEF, whodied in the Arms of Victory.... The balance of the text reports some details of the engagement as well as details of the actions, wounding, and death of Lord Nelson, including his final words,Thank God! I have outlived this day and now I die content!!!. The official news of the victory and Nelson's death did not reach England until the early morning of November 7, when all or partsof Collingwood's official dispatch to London were printed later in the day. The broadside has some faint wrinkling, but is generally excellent with all edges untrimmed. The final words ofNelson, poorly inked and only partially printed at the bottom in the original English column, have been penned-in in a crude contemporary hand. Many later versions of Nelson's last words havebeen reported, but this is the first record of them anywhere. Only record found by us is a copy of this broadside in a Christie's Sale 8931, Lot 363, 9 November 2000, E.C. RARE BOOKSBooksellers of Antiquarian Books & Ephemera SPECIALIZING IN CHILDRENS ILLUSTRATED BOOKS, FINE BINDINGS, FORE-EDGE PAINTINGS, SETS, CLASSIC LITERATURE, VOYAGES & TRAVELS. E.C. Rare Books - North Vancouver, BC. Canada - (1) 604.770.0911 - info@ecrarebooks.com - www.ecrarebooks.comSUPPLEMENT TO THE GIBRALTAR CHRONICLE, SATURDAY, NOVEMBER 2, 1805. – (PRICE ONE REAL AND A HALF.) (A French Translation of the following Particulars will be published on Thursday next.) GIBRALTAR, NOVEMBER 2, 1805.Folio, 31.5 x 22cm, [4]. Untrimmed, as issued; faint old creases and trace of wat erstain at inner margin, few pinholes in inner margin, else near fine. Printed in two columns.Text begins, As we are fully sensible, that every circumstance respecting the late Glorious Victory, as well as every incident relative to the death of that truly good and great man, the latemuch lamented Lord NELSON, must be deeply interesting not only to his own Country, but to the world in general; we have endeavoured, since the arrival of the Victory, the ship on board ofwhich his Lordship's flag was flying during the whole of the action, to obtain every information in our power on that subject. There continue four columns giving a detailed narrative of Nelson'sactions during the engagement (including the famed telegraph "ENGLAND expects that every man will do his duty."), particulars of his wounding and the shooting by Mr. Pollard of the Frenchsoldier who shot Nelson, instructions to Capt. Hardy, and his final words – now reported as, "he thanked God that he had outlived the action, and had been enabled to do his duty to hiscountry." These accounts end with the note, "Lord NELSON'S body is on board the Victory, and is to be sent to England by the first opportunity." Also included is an account of the firing uponthe struck Santisima Trinidad and several other crippled Spanish vessels by French ships in the van "who had no part in the action, and one of which carried a Rear Admiral's flag." Theaccounts continue with communications from Cadiz on the state of the remaining combined fleet, deaths and wounding's of their captains and crews, and vessels arriving at Gibraltar.Still nearly a week in advance of the news reaching London, the Chronicle prints the first full account of the circumstances of Nelson's actions at the Battle of Trafalgar, as well as reliablefirst-hand accounts of events which were later "modified" in the retelling. The earliest possible reliable account for many "facts" which have become, in one form or another, legend.No sales or other records found for this Supplement, though one of the items in Christie's Sale 8931, Lot 363 was, apparently, the later French translation of it referred to in the title. E.C. RARE BOOKS Booksellers of Antiquarian Books & EphemeraSPECIALIZING IN CHILDRENS ILLUSTRATED BOOKS, FINE BINDINGS, FORE-EDGE PAINTINGS, SETS, CLASSIC LITERATURE, VOYAGES & TRAVELS. E.C. Rare Books - North Vancouver, BC. Canada - (1) 604.770.0911 - info@ecrarebooks.com - www.ecrarebooks.com [Federico Carlos Gravina y Nápoli (August 12, 1756 – May 9, 1806].Autograph note, signed. Rare autograph of the Spanish admiral commanding the Spanish forces, ostensibly under the direction of Admiral Villeneuve, during the Battle of Trafalgar. Hedied of wounds sustained in the battle. I would ask you, my dear General, to put back in your packet (of correspondence?) my letter to theChevalier… …. …. In which I sent him a copy of what I had just said. Au revoir(Sgd.). Gravina [Nelson] Engraved printed invitation to the funeral procession of Nelson. Nelson (Horatio, 1st Viscount Nelson, 1758-1805). A ticket for Admiral Lord Nelson's FuneralProcession, 9 January 1806, un issued this would have been issued and numbered and signed by Sir Isaac Heard, Garter Principal King of Arms, his black wax seal, a copper engraved borderwith Fame and two trumpets at head and tomb with crossed palms at foot, printed on stiff card with full margins. 6 1/2" x 7 ½".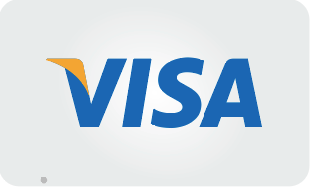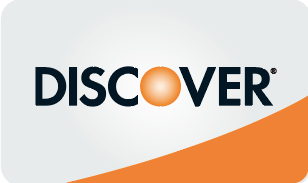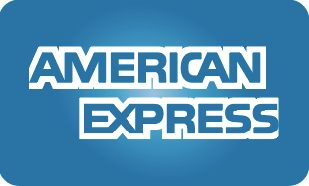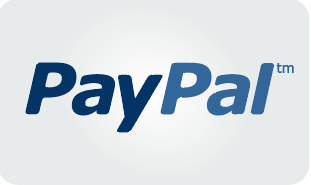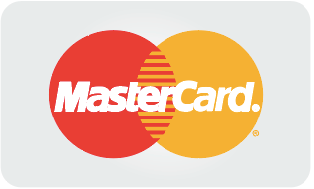 Share This Item:
Offered by E.C. Rare Books
E.C. Rare Books
323 Cambie St
Vancouver V6B 2N4
Specializing in Fine Bindings, Children's Illustrated, Fore-edge paintings, Sets, voyages and classic literature.
Terms of Sale for E.C. Rare Books
30 day return guarantee, with full refund including original shipping costs for up to 30 days after delivery if an item arrives miss-described or damaged.